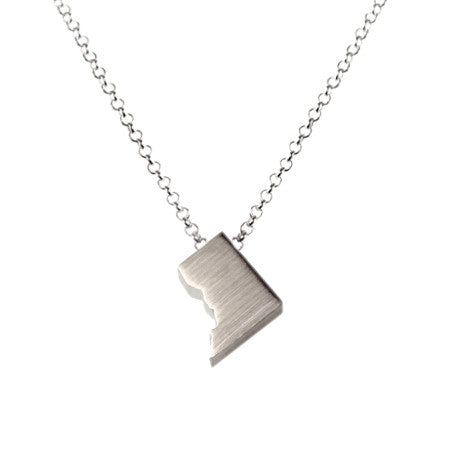 Washington, D.C. Silhouette Necklace
Our nation's capital is a special place full of cherry blossoms and culture... and politics.
Our Washington, D.C. necklace is made from recycled sterling silver with a matte finish.
The miniature district outline measures about 1/2" square, and it hangs on an 18" sterling silver chain.