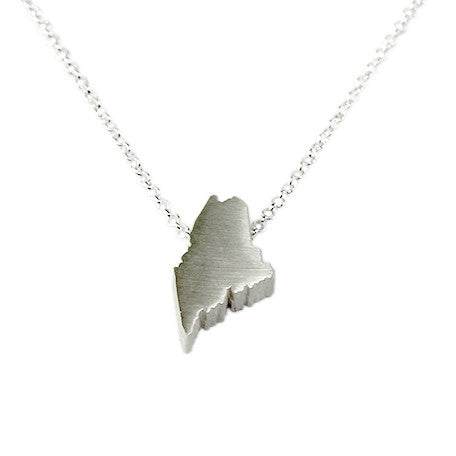 Maine Silhouette Necklace
The Way Life Should Be.
Maine is made up of dense woods, rugged coastline, and independent thinkers. It's a place that sticks in your heart.
Our minature Maine necklace is made from recycled sterling silver with a matte finish; it hangs on an 18" sterling silver chain.