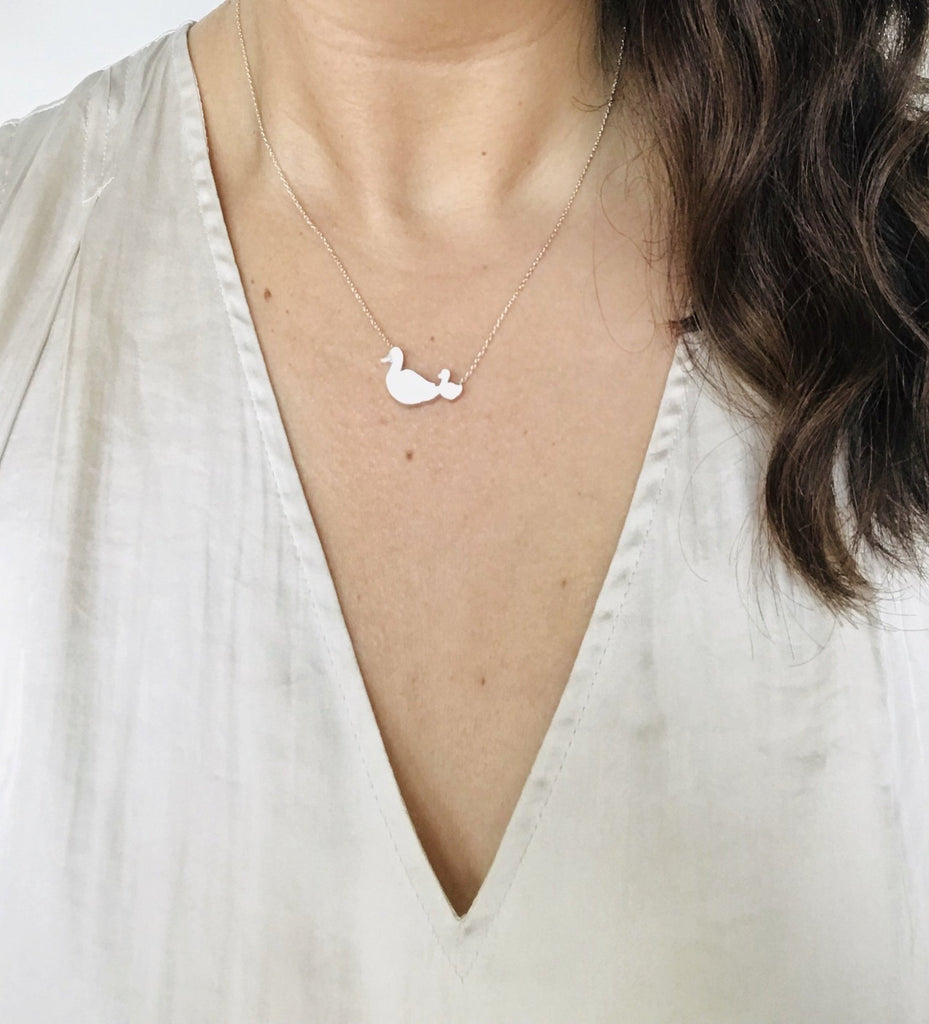 Duck Mom and Baby Silhouette Necklace
The mama duck dotes her young, shows them the ways of the world, and eventually encourages independence.
Our Duck mom and baby necklace is a whimsical celebration of the relationship between mother and child. The duck duo is cast in recycled sterling, given a matte finish, and suspended from a sterling silver chain.
The ducks measure approximately 1" and the total length of the sterling silver necklace is 18".