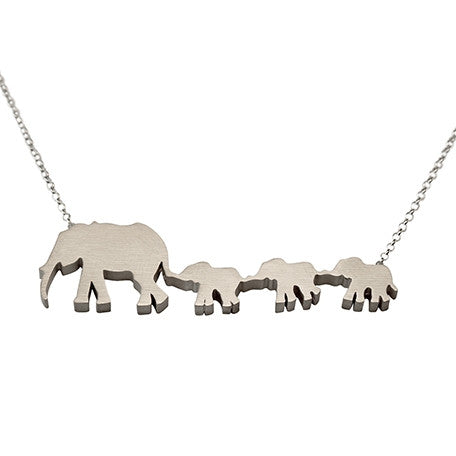 Elephant Mom and 3 Babies Silhouette Necklace
Elephants are unrivaled mothers in the animal kingdom, as attentive and caring as any human parent.
Our elephant mom and three babies silhouette necklace celebrates the special bond among a mother and her children. The elephant group is cast in recycled sterling, given a matte finish, and suspended from a sterling silver chain.
The elephants measure approximately 1 3/4" and the total length of the necklace is 18".