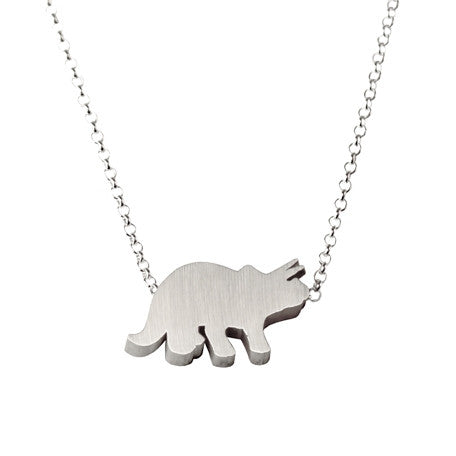 Triceratops Silhouette Necklace
A little spiky, still really fun?
The triceratops is a dinosaur necklace that represents the complexities of life in a fun way.
Our triceratops is cast in recycled sterling silver and given a matte finish. The dinosaur measures 3/4" and rests on an 18" sterling silver chain.